We offer complete package for professional field data collection using external GNSS receiver and own mobile device (smartphone, tablet).
GNSS Receiver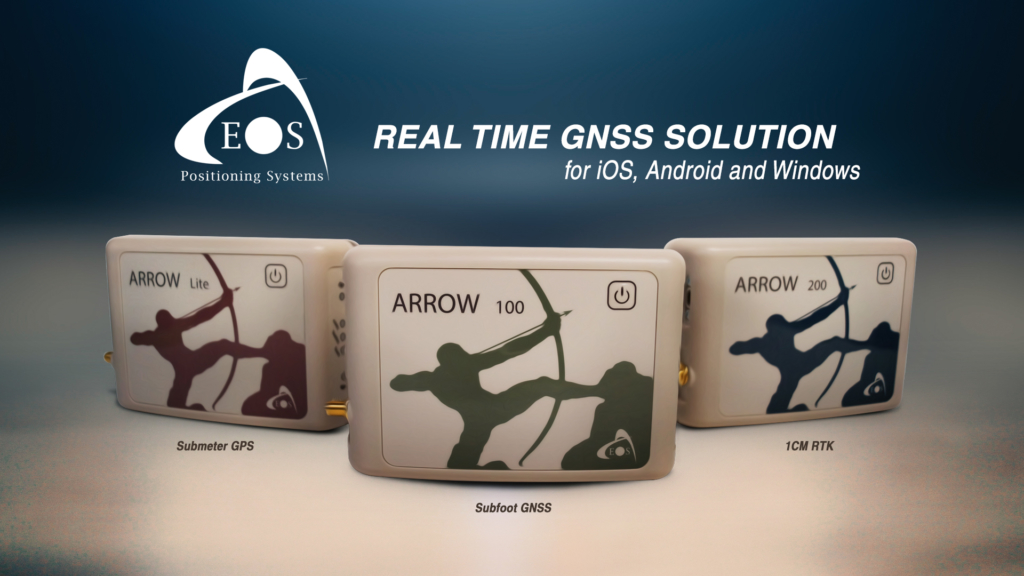 Depending on your needs you can choose between GIS submeter accuracy or real time surveying centimeter accuracy receivers from EOS Positioning systems.
Mobile application
1. EOS Tools Pro
Eos Tools Pro is a monitoring utility for the Arrow Series High-Precision GPS / GNSS receivers from Eos Positioning Systems. It provides advanced GNSS information such as RMS values, PDOP, Differential Status, Satellites Tracked and Used, that are critical for submeter and centimeter GIS and Surveying data collection.
The app features a built-in NTRIP client to access RTK or DGNSS correction from an RTK Network. Eos Tools Pro also allows audible user configurable alarms and runs in the background of your mapping/surveying software.
2. Data collecting app
We choose application based on your needs and demands.
ESRI Collector
Recommended application for users already using ESRI service ArcGIS online.
ESRI Collector page
Level2 App
Comes in our package with EOS receivers and offers:
capturing point, line and polygon data

tracking mode to capture path

you define attributes for your data

edit attributes online/offline

add own raster or vector data

supports many baselayer options (Google Maps, Bing Maps, Mapbox, WMTS,…)
Cost savings through Bring-Your-Own-Device program

High accuracy Real Time Positioning for efficient workflow

Bluetooth connectivity for maximum flexibility

Compatible with your own device

Possible data sync with your own information systems
Accessories
Your package includes all necessary items for your needs. Some accessories:
Electric/gas/water utilities

Federal/state/local government